First Gaelic WWW Conference Set for June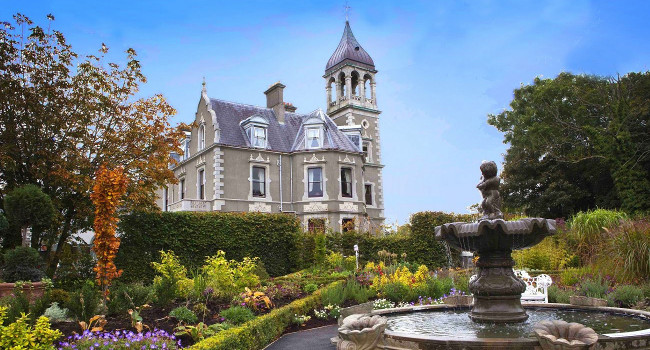 NAAS, Ireland – The first Gaelic WWW Conference — which organizers say also is the first event of its kind in northern Europe — will take place 21-23 June in a striking country manor-cum-hotel in County Kildare.
The sprawling, luxurious Killashee House Hotel in Naas, Ireland, will play host to three days of seminars and workshops, networking opportunities, a meet market and, of course, lavish parties and dinners.
The educational program will cover a wide range of topics, including media buying, dating, virtual reality, mobile vs. desktop traffic, live cams, website infrastructures, ad networks, data security, hosting, the future of the biz, SEO and payment solutions. Panelists and individual lecturers scheduled to appear include some of the top names in the industry from across Europe and the U.S.
"The times, as they say in our industry, are changing," a spokesperson for the event said. "I have even heard that webmasters will die off, as no one will need them anymore. This, I know, is untrue, for without webmasters, there would be no traffic for others to market.
"The Gaelic WWW Conference will be a simple win-win situation, where the webmasters, the media buyers and sellers, the program partners, service providers and all others can carve out, in a comfortable environment, our common ground for growth," he added.
Affiliates may register free of charge; others may capitalize on the early bird rate of €99 until 24 March. After that, the registration fee will rise to €150 per person.
The first Gaelic Awards also will be announced during the conference. Voting for Webmaster of the Year 2015, Affiliate Company of the Year 2016 and BizMan/BizWomand of the Year 2016 ends 14 April. The awards show will take place 23 June.
For up-to-the-minute information about the conference, follow @GWC_Ireland on Twitter.
Comments are closed.