Galaxy Awards Sets Venue, Date for 2013 Ceremony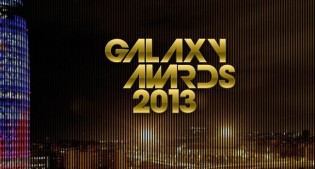 BARCELONA – Winners of the third-annual Galaxy Awards will be revealed Oct. 6 during a gala ceremony at Barcelona's El Molino.
Located in the El Paralelo theater district, El Molino embodies a century of tradition in the arts. Slyly rebellious, the theater is perhaps best known for its circumvention of artistic censorship during the regime of Generalísimo Francisco Franco, who ruled Spain as a military dictator from 1939 until his death in 1975. Although the Franco period saw unprecedented economic growth and social improvement in Spain, the conservative Catholic regime's policies were less friendly to the arts and liberal dissent.
The Galaxy Awards honor online adult-entertainment artists and their work in 32 categories — 16 for Spanish artists and 16 for international contenders.
"With a pure Hollywood Oscars red-carpet style, a delicious buffet and various musical performances and shows, the ceremony will designate the best in 32 categories," organizers noted in a blog post. "After the awards ceremony, it's time to celebrate successes or to forget the disappointment at a party that will put the finishing touch to the Galaxy Awards 2013."
More information and an invitation to vote are available at PremiosGalaxy.com in Spanish and TheGalaxyAwards.com in English.
Comments are closed.