German, American Companies Partner to Create New Toy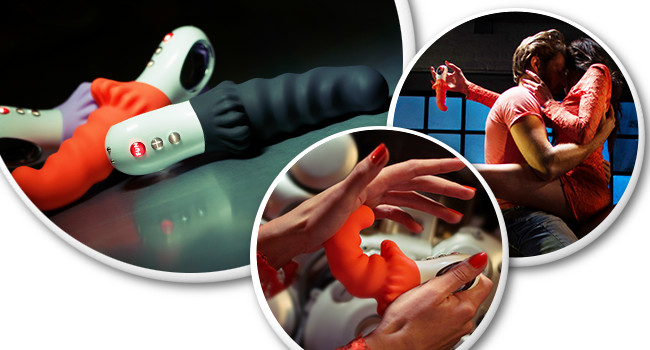 BREMEN, Germany – Award-winning German manufacturer Fun Factory has partnered with American adult toy retailer Good Vibrations to create a second-generation vibrator. The product commemorates the companies' 20th and 39th anniversaries, respectively.
The new Moody G5 updates the G-Swirl Smartvibe, an earlier collaboration between the two companies. The new model incorporates the G-Swirl's curved tip, flared base and silicone ripples up and down the shaft and adds a multi-speed rechargeable motor, ergonomic handle and intuitive button controls.
"A design collaboration between Good Vibrations and Fun Factory is a no-brainer," said Coyote Amrich, product and purchasing manager for Good Vibrations. "Their body-safe materials, eco-friendly manufacturing practices and appealing, colorful designs line up perfectly with our commitment to promoting sexual health and pleasure."
Fun Factory's Director of Marketing and Education Kristen Tribby said, "Good Vibrations has been a Fun Factory partner since the beginning, and we have a huge amount of admiration for their pioneering retail model and focus on education. We're delighted we can give their versatile, body-inclusive design new life."
The product retails for $139.99 in both companies' online stores.
Comments are closed.