Popular Vibe Gets Cleverly Named Royal Heir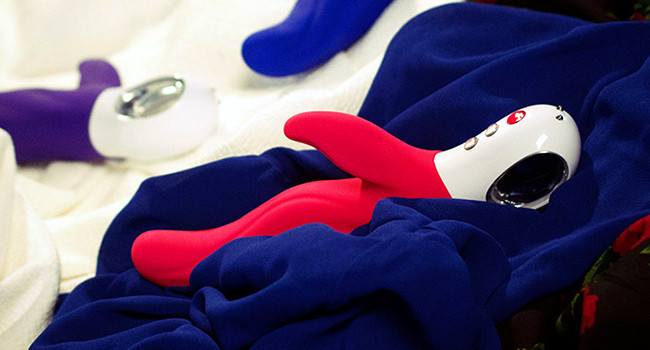 BREMEN, Germany – The name is unforgettable, even if some may consider the sobriquet an affront to the memory of a beloved member of Britain's royal family.
Fun Factory's new Lady Bi rabbit-style vibrator is aimed squarely at so-called "size queens" — women who like living large, at least sexually. A scaled-up model of the company's popular Miss Bi, Lady Bi offers the same powerful vibration from two isolated motors but with the addition of increased length and girth for deeper, fuller penetration.
Lady Bi's firm-yet-flexible, FlexiFUN™ silicone shaft is shaped specially for massaging the A-spot, an area behind the cervix that is said to promote natural lubrication and heighten physical arousal when stimulated. Thanks to an ergonomic clitoral extension, users can enjoy simultaneous stimulation without skimping on power or pleasure.
The independent motors provide 49 possible combinations of vibration speeds and patterns. Users may save a customized vibration combo, and the toy will "wake up" on that setting the next time it's turned on.
Adding to the elegant design, Lady Bi's loop handle makes switching positions easy, even with hands covered in lube. The intuitive raised button controls come with a quick on/off function and a travel lock.
Lady Bi is available in royal blue, purple and magenta. Designed and made in Germany, the product retails for $159.99.
Comments are closed.