German 'Sex Party' Organizers Face Tax-evasion Charges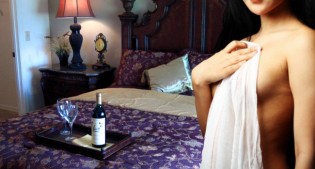 FRANKFURT, Germany – German authorities are investigating a middle-aged, married couple they claim failed to pay an estimated 1 million euros (about U.S. $1.4 million) in taxes on income they earned by organizing sex parties in upscale hotels.
According to police reports, a 51-year-old man and his 49-year-old wife, along with their guests, were questioned during a raid on a Frankfurt hotel room in early December. Although no arrests were made, authorities seized laptop computers and other records from the group, which included the married couple and three unaccompanied men.
"Grapes and chocolates were draped on the bedside table, while the wife was lying in the sheets eagerly awaiting the guests," German newspaper Bild reported.
According to the Frankfurter Rundschau newspaper, the couple advertised the parties online, offering discreet carnal pleasures for 180 euros (about U.S. $250) per guest. Officials told the paper the parties had been a thriving business since at least 2005, and the couple had paid no taxes on any of the income. In fact, according to the newspaper, the couple advertised the adventures as "tax-free."
Officials with Frankfurt's Ordnungsamt, or code-enforcement agency, said the kind of prostitution in which the couple traded is legal in parts of Germany; however, avoiding the European Union's and Germany's tax systems is not.
Comments are closed.