Hacktivism Professionalizing, Attacking Bigger Targets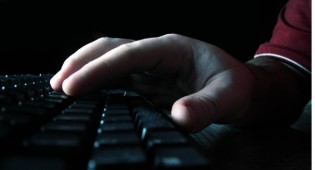 HAMPSHIRE, England – Rapid digitization of government, the workplace and private lives will increase the cost of data breaches to $2.1 trillion globally by 2019, nearly quadrupling in four years the losses experts predict for 2015.
The prediction comes from analysts at Juniper Research, who also indicated the majority of the breaches will be accomplished by hackers who have turned idealistic hacktivism into criminal careers.
Over the past year, the market for professional cybercrime products like malware creation software has boomed. Hacktivism has become more successful and less prolific. In the future, Juniper analysts and security experts expect fewer attacks overall, but each will be more successful.
Juniper also expects the majority of damaging breaches will come from existing IT and network infrastructure, not expansions of technology. While new threats targeting mobile devices and the Internet of Things are being reported at an increasing rate, the number of infected devices is minimal compared to more traditional computing devices.
"Currently, we aren't seeing much dangerous mobile or IoT malware, because it's not profitable," Juniper analyst James Moar wrote in a report about the subject. "The kind of threats we will see on these devices will be either ransomware, with consumers' devices locked down until they pay the hackers to use their devices, or as part of botnets, where processing power is harnessed as part of a more lucrative hack. With the absence of a direct payout from IoT hacks, there is little motive for criminals to develop the required tools."
The report also notes that nearly 60 percent of anticipated data breaches worldwide in 2015 will occur in North America, but that proportion will decrease over time as other countries become both richer and more digitized. The average cost of a data breach will exceed $150 million by 2020 as more business infrastructure becomes connected.
Industry behemoths like Apple, Google and Amazon may contribute to changes in the way hackers view the Internet of Things, as each offers cloud-based solutions that are essential to the operation of the IoT. If consumers are tied into multiple products from a cloud provider, the consumers become increasingly reluctant to disconnect from one element of the brand for fear of losing access to content across their devices.
Comments are closed.