Hot Octopuss Launch AMO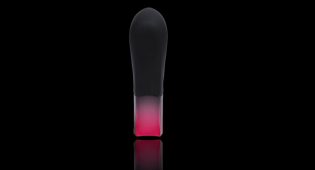 Today British sex toy innovators Hot Octopuss launch the newest addition to their collection, AMO.
There are two things that make AMO stand out when it comes to bullet vibes. Firstly, power, more power and dare we say even more power. Despite its pretty, petite appearance AMO packs a serious punch.
Secondly, you won't find a straight edge in sight. AMO has been designed with curves for a very specific purpose. Designed to enable the user to switch between pinpoint stimulation and broad all-encompassing vibrations, AMO has been crafted to ensure that every mood is covered.
It is abundantly clear that Hot Octopuss has put a lot of time and care into designing what could become the next market leader in bullet vibrators. AMO uses premium-grade silicone, is waterproof, rechargeable and whisper quiet, and all this at a price point below its competition.
Hot Octopuss Chief Operating Officer Julia Margo commented:
"AMO is without doubt one of the most powerful and ergonomically advanced bullet vibrators to enter the market. The key to its power is a very small yet incredibly strong custom motor that it took us a very long time to perfect.
"Ergonomics also played a huge part in the design process," Margo added. "Following numerous trials and focus groups we were able to identify a design that offered real flexibility. User groups identified that the ideal bullet vibe would offer two distinct types of stimulation, pinpoint as well as broad. After what seemed like countless prototypes and refinements, we were finally able to identify the perfect form to meet these needs."
Comments are closed.