UK Company Seeks 'Orgasm Engineers'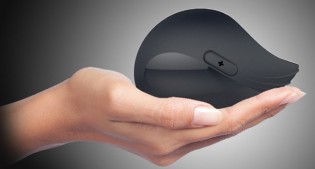 LONDON – A sex-toy company based in the UK needs an evaluator for a new line of products targeting men and couples.
Hot Octopuss seeks what it calls "male orgasm engineers" to fill part-time positions evaluating prototypes. Testers will receive new products regularly with instructions for providing mandatory feedback.
"We develop toys for men, women and couples that are designed to fit in with people's lifestyles, not just their bedrooms," an announcement on the company's website states. "Benefits include being allowed to work whenever the moment takes you, from the comfort of your own home, or anywhere in the world for that matter — maybe just not in public."
Requirements include having attained the age 18 or older in addition to possessing "good stamina," an ability to handle stress and a penis.
The company will accept applications online through Aug. 5.
Comments are closed.