IMTOY Breaks into the European Market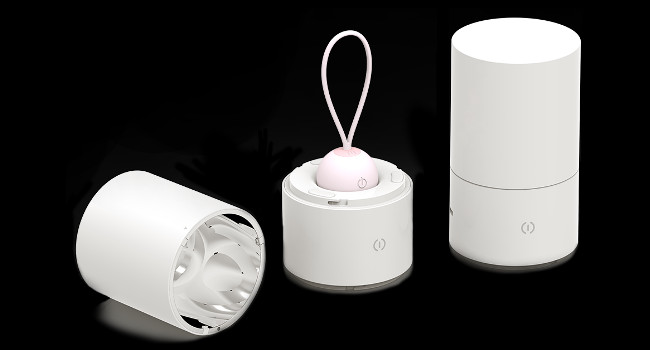 AMSTERDAM – Since 2012, IMTOY Inc. has offered American adults "toys" designed both for play and wellbeing. Registered in both the U.S. and China, the company's mission is to envision and create toys that provide consumers with a "Journey into Intimacy."
"We take the user experience to the next level with our wonderful apps and our focus on delivering high-quality products that are safe and fun to use," said Managing Partner Johnny Jiang.
IMTOY's two high-tech flagship products, Candy and Piu, are now available in Europe through EroPartner Distribution.
Candy is "pelvic personal trainer": a custom-designed, ultra-soft Kegel ball that seamlessly connects to any smart device using a free app. The app provides training courses and lets users track their progress. According to IMTOY's marketing literature, strengthening pelvic floor muscles creates "a healthier, more confident self."
"Kegel exercisers are a booming sector and this 'smart' little 33mm diameter ball on a loop is one of cutest," Robina Gibb reported in The Guardian. "Packaged like an expensive bottle of perfume, [Candy] comes in a sleek white storage case that includes an ultraviolet transmitter for sterilization."
Piu is for the guys. Using the accompanying app, men may download films from an ever-expanding adult content library. Each video is programmed to synchronize the male masturbator with the rhythm of the content.
The Big Gay Review called the product "a 'revolution' in masturbator technology."
Jiang said his company is delighted to have established a relationship with a European distributor.
"We are massively excited about our future with EroPartner Distribution, the first distributor to launch us into the European market," he said. "So far we've experienced unprecedented growth and are really excited to bring the latest innovative intimate tech to Europe."
Comments are closed.