Irish Company Introduces Adult Payment System for Skype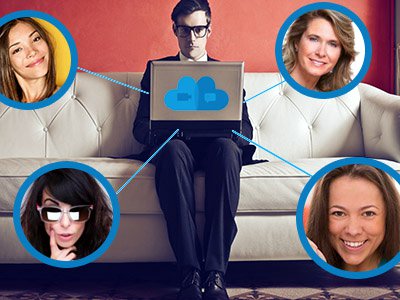 DUBLIN – A new payment system offers independent models a way to charge customers for Skype-to-Skype private video calls.
Operated by SkyPrivate Europe Ltd., the service — also called SkyPrivate — allows models to charge per minute using a peer-to-peer money transfer system unaffiliated with Microsoft or its ubiquitous web-based telephony product. The parent company says the service is secure and easy to use.
"Moving the erotic shows from cam sites to Skype video calls is the new trend for cam models and their clients," a spokesperson said. "Many of them prefer choosing this method, even if until now it came with a downside: models can't charge per minute for their shows anymore, and upfront payments are required.
"Furthermore, [Skype] members are trying to find alternative ways to send their money, and sometimes the systems they are using are not allowed for adult payments or they are offline systems and are taking a lot of time to be processed."
SkyPrivate intends to change those perceived shortcomings by enabling both pay-per-minute and prepaid plans that allow Skype users to transfer money between Skype IDs in real-time. Neither needs reveal personal details, including names, credit card numbers or banking information.
The system requires a plug-in, which allows models to set their own prices and tracks call parameters like start time, duration, price per minute and amount earned. The plug-in also automatically disconnects prepaid calls the instant the client's balance reaches zero.
Although call details are tracked, the conversations are not recorded, according to SkyPrivate documentation.
The service is free to use but charges a 20- to 25-percent service fee on balances withdrawn from SkyPrivate accounts.
For more information, visit SkyPrivate.com.
Comments are closed.