Direct Carrier Billing Available in Finland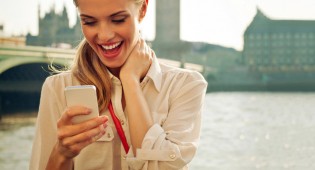 VIENNA – With 6.34 million smartphones — accounting for 84.1 percent of all available handsets — Finland is one of the most highly developed telecommunications markets in Europe. Using Juniper Research's estimation that 75 percent of European users prefer carrier billing over credit cards for mobile content purchases, 4.8 million mobile users in Finland would use carrier billing if the option were available to them.
Mobile billing specialist DIMOCO has addressed the issue by developing relationships with Finland's major carriers Sonera, Elisa/Saunalahti and DNA.
"Smartphones are an interesting market indicator, making easy, one-click ordering of digital content possible," said co-founder and Chief Executive Officer Gerald Tauchner. "If direct carrier billing is then offered as a payment option, the digital content storefront will be even more successful."
Juniper's study of the market revealed Finland's 7.54 million handsets (6.34 million of which are smartphones) represent 139.7 percent handset penetration. DIMOCO approaches that market with a variable micro-pricing structure ranging from 10 cents to 60 euros per transaction.
"Finland is a highly-developed mobile market, perfect for carrier billing as a payment option in digital content stores," Tauchner said. "Having direct carrier billing now available in Finland will give our customers a tremendous sales boost."
For more information, visit DIMOCO.eu.
Comments are closed.