International Alliance Helps Resolve Chargebacks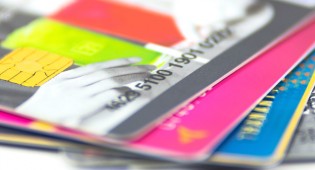 ATASCADERO, Calif. – U.S. retail merchants lose more than $11 billion annually to chargebacks, and many of the losses are incurred on international sales. A new alliance between American firm ChargebackHelp and Universal Credit Trust GmbH of Dusseldorf, Germany, gives both companies' clients expert resources to resolve and collect on chargebacks in more than 100 countries across Europe, Asia, Africa, Oceania and the Americas.
"This partnership allows clients of both companies to focus on their core businesses while we provide the advanced services they need to leverage their revenues globally," said Sven Hansing of Universal Credit Trust, which provides merchants with customized risk-management, credit-management and payment-solutions services. "We carefully select our partners to ensure they will meet our clients' business needs with professionalism, integrity and in-country expertise. ChargebackHelp was the natural choice as a leader in U.S. chargeback management."
Among the services made possible by the partnership are international chargeback revenue collections, chargeback prevention services, and global risk management and electronic payment solutions for ChargebackHelp clients, as well as U.S. chargeback services for Universal Credit Trust clients.
"We are thrilled about the additional value our clients will receive from our partnership with Universal Credit Trust," said Raja Roy-Choudhury, co-founder of ChargebackHelp, which custom-tailors solutions to help merchants fight fraud. "We're pursuing our international goals on behalf of our clients, to provide them with expertly managed chargeback-mitigation tools in more markets."
ChargebackHelp clients will gain access to expert collection processing in such major markets as China, India and Brazil, in addition to dozens of other nations. Selling offshore is a key growth strategy for many businesses, and preventing online fraud and reducing chargebacks are crucial to online merchants' success. The ChargebackHelp-Universal Credit Trust alliance reduces the chargeback and fraud risks merchants typically incur when selling into new markets abroad.
Comments are closed.