Italian Porn Stars Take Politics to the Poles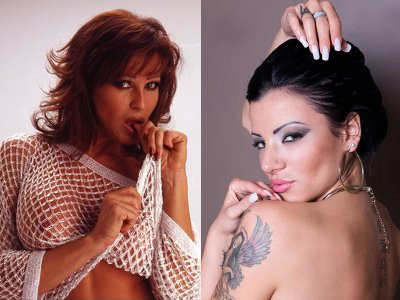 YNOT EUROPE – Two former porn stars who are vying for the mayoral office in a small Italian town will face off at the "poles" in February. Instead of more traditional debates, hand-shaking and baby-kissing, Luana Borgia and Amandha Fox intend to pole-dance their way into civic leadership of Taranto.
According to agent Mimmo Pavese, who represents both women and organized the event, the evening also will include policy discussions. Other candidates for the office are invited to join in, particularly incumbent Ippazio Stefano. Although Fox and Borgia have said they hope to face all challengers "at the poles," so far no one has accepted their offer to reveal the "issues" quite as completely as the ladies indicated they plan to reveal theirs.
"I want voters to see the real me," Fox told the UK's The Sun newspaper.
Fox is no stranger to politics, Italy's Il Tempo reported. She recently released a platform statement entitled "Tarato Awake," which bares her agenda: reining in industrial giants, revamping the Italian Navy, developing tourism and organizing a sex festival to take place each spring and fall.
Borgia and Fox are not the first porn stars to run for office in Europe. Perhaps the most famous is La Cicciolina, the Hungarian-born explicit actress who served in the Italian Parliament from 1987-1991.
In the Czech Republic, Councillor Vendula Kroupova caused a storm of controversy in October 2011 when she posted topless photos of herself to her Facebook page. Soon thereafter, rumors she had starred in pornographic movies began to emerge, along with a video clip that seems to show Kroupova, 24, engaging in explicit acts with women and men.
Kroupova maintains the images are art, not porn.
"If someone doesn't like it, they don't have to vote for me," she told critics.

Image, from left: Luana Borgia, Amandha Fox
Comments are closed.