Lexi Lowe: Would-be Copper Turned Porn Star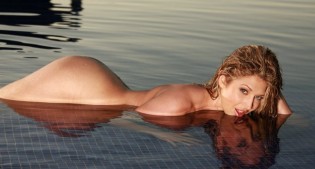 NEWPORT, Wales – The constabulary's loss is porn's gain: Busty blonde starlet Lexi Lowe's original ambition was to be a copper, but then life got in the way.
Thank heavens it did. Lowe's work with famed adult filmmaker Viv Thomas won her the 2011 Babe of the Year Award for Newcomer of the Year. Since then she has worked with Twistys, Harmony, Joybear, DDF and 21Sextury. One of her scenes in Viv Thomas's The Story of She was nominated for a 2013 Galaxy Award in the Best Girl-Girl Scene category.
Despite her success, she is anything but self-obsessed, as YNOT Europe discovered when we spoke.
YNOT Europe: Give us the facts of the case, ma'am.
Lexi Lowe: I never know what to say when I get asked about myself. I'm 25, I'm Welsh and I'm a bit of a nudist. I don't mean just in work, but just generally day to day. I can guarantee that all my neighbours have seen me naked through the windows. I even cook naked, unless I'm frying bacon or something similar because that's a bit risky.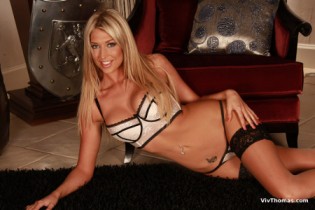 Is it true you interned to be a policewoman?
I worked as civilian staff for the police for 18 months. I planned to apply for the police force as soon as they had their next recruitment drive, but thanks to the recession they stopped recruiting new officers in the area I wanted to work, so I never got the chance.
How did you get into the adult industry?
The police made a few cutbacks, and my contract with them wasn't renewed when it came to an end.
I tried temping as a clerk for a while after that for a top director in the Home Office [part of the UK government]. But I'm not the type of girl to be content with answering phones and making cups of tea. So I decided to move to London to look for work and ended up becoming a dancer at Stringfellows.
I was spotted there by a tabloid photographer and offered a glamour shoot, and from that was contacted by a photographer for top-shelf [adult] magazines. I haven't looked back since.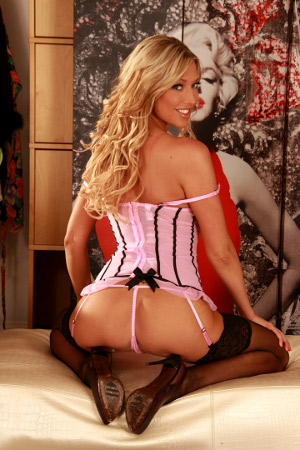 You are well-known for your girl-girl scenes. Did you always want to do that kind of work?
No, it never crossed my mind that I would do this job. It was a huge shock to everybody who knew me. I was very shy and quiet before getting into the adult industry, and I had never even been to London before the day I auditioned at Stringfellows. It surprised me more than anybody else how comfortable I was with my kit off.
We understand you enjoyed girl-girl work from the moment you performed in your first girl-girl scene.
I was excited to do my first girl-girl scene. It was with Abbie Cat in Budapest for a Viv Thomas film, and she put me at ease straight away.
I chose to do my first lesbian scenes for Viv Thomas because, in my opinion, he produces some of the best lesbian sex scenes in the industry. So, I knew I couldn't go wrong doing it with VT.
The crew just let me and Abbie get on with it and kept the cameras rolling. They didn't cut to direct every moment, which helped me just get into sex and forget about the cameras. I love scenes when I can just forget the cameras are there and enjoy some great sex.
From this side of the screen, all of your efforts look like career highlights, but we're wondering which performances have been your favorites.
I am hugely proud of my Viv Thomas girl-girl series, The Story of She 1 and 2. It's a big decision for a director to base an entire movie around one girl, so to get my own series with a company I love working for was amazing.
They even kept me in the loop before filming both films, so I got a say in what girls I would be working with and what I wanted to happen in each scene. I think it comes across how well I got to express myself.
Your scenes seem to incorporate a lot of natural energy and chemistry … or are you just acting?
I just try to be me and not 'perform' too much. I'm fine with scripts and acting for storylines, but when it comes to the actual sex, I don't like to over-act it. I like to just connect with the girl and enjoy the sex.
I love scenes that are sensual and passionate, and if I really connect with the girl I'm with, I hope that just comes across naturally as we get into it.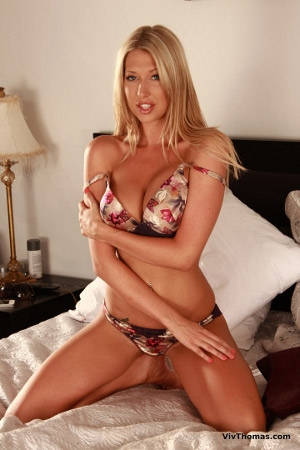 Does it bother you that men compose the majority of the audience for your girl-girl work?
I never really think about it like that. I love what I do, and I hope the people who watch it do too, regardless of if their gender.
What are your future goals?
I would love to work in America and shoot with Holly Randall and Tammy Sands, not to mention all of the beautiful American girls. But other than that, I just want to continue doing what I enjoy and appearing in a lot more movies.
If you could choose one person to work with on-screen, who would it be?
That's a tough one, but if I had to pick a girl in the industry, I would say Dani Daniels. I love how much she obviously loves girls. Plus, I met her at the AVN Awards this year, and she looks like a supermodel in real life.
Outside the industry, I would choose Jessica Alba. Yum.
Lowe has no official website yet, but fans can find her on Twitter, tumblr, Facebook and Instagram.