Lexy Roxx Debuts in VR Scenes — Free
BERLIN – Anyone who has dreamed of getting up-close and personal with German porn princess Lexy Roxx … probably is out of luck.
But they can do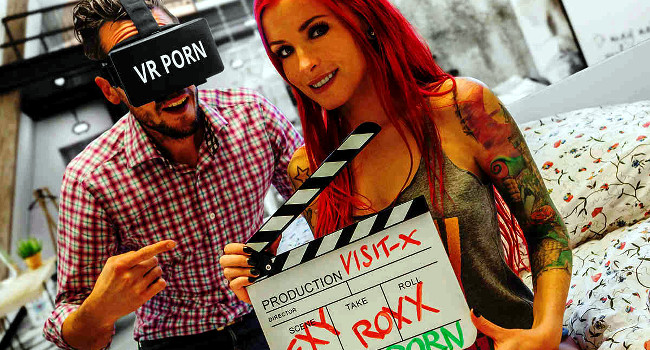 the next-best thing: Roxx in 3D virtual reality so real, users will think they're in the room with the hardcore cutie.
Roxx is the star of Visit-X's latest experiment in the company's ongoing quest to give consumers satisfaction. The company has created three virtual-reality clips featuring the tigress with fluorescent-magenta hair. With the aid of an Oculus, Cardboard, or Samsung Gear headset, users can walk right into the scene and make virtual love to the object of their desire.
Visit-X provides a free player for iOS and Android devices, and Roxx has created a tutorial explaining how the technology works.
Trailers and more detailed information about the headsets can be found at Visit-X.tv/lexyvr and VirtualReality.lexyroxx.com.
Comments are closed.