Will Live Cams Fall to 'Free,' Too?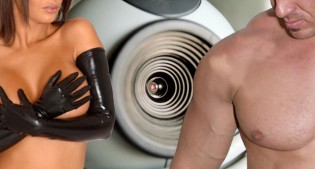 AMSTERDAM – Will live webcams be the next adult entertainment sector to fall beneath the crush of "free" online content? That was the big question Saturday afternoon during a Webmaster Access panel discussion about the live-cam market.
Because live content is not easily pirated, webcams have become a mainstay of the adult online space, accounting for an ever-increasing piece of the revenue pie. As "The Future of Live Cams" panel's packed-house audience learned, though, the live-cam sector is not immune from "free content" concerns similar to the ones that have dogged static content providers for about 10 years now.
That became clear when moderator Yuval Kijel, formerly a member of the PussyCash team and now a stakeholder in LabelSex.com, asked panelists to address the rise of cam sites that offer end-users explicit shows for free — a model employed by sites like Cam4, Chaturbate and MyFreeCams.
Although some of the panelists represented companies that use free teaser chats to entice visitors into private strip shows, none of the speakers represented companies that employ the most aggressive "free" approaches.
"The name of our site is Flirt4Free.com, not Cum4Free.com," quipped Jeff Wilson, affiliate marketing manager for Video Secrets, indicating his company believes customers should pay to play.
The consensus was that in order to woo paying customers, live-cam operations must provide a private, intensely personal, VIP-level experience. Not a single panelist criticized the aggressive free model, insisting instead that the two business models are merely different approaches to monetizing a product. Both work, albeit with different audiences.
Shay Efron, vice president of sales, marketing and business development for PussyCash (which operates the WebCamWiz white-label platform), pointed out that many customers are willing to pay for private, one-on-one chats for psychological reasons: Customers don't want to share girls in a group-chat setting like the ones commonly found on the free-chat sites.
Douglas Richter, senior authorized consultant for Adult Webmaster Empire, compared LiveJasmin.com, which his company operates, to a champagne room in a strip club. Christian Kreul, senior sales manager for German-language webcam specialist Visit-X, pointed out that his company purchases a lot of traffic from free cam sites and has been very successful in converting that traffic into sales.
Kijel seemed unconvinced that everything was as rosy as the speakers presented, suggesting free cam sites are doing to the live-cam business what tube sites like PornHub.com did to the pay-site model — that is, taking the money out of the game.
"They're tubing the webcam model," he said.
None of the panelists was willing to predict doom; instead, they insisted the free webcam model was simply an alternative path to a similar goal.
The heat in the discussion came from an unexpected topic: technology vs. the human touch. Richter started a brief-but-amusing flap when he touted LiveJasmin.com's accomplishments with high-definition-quality feeds. His suggestion that his company's technology gave it an edge over competitors was quickly rebuffed by both Efron and Kreul, who insisted customers are more interested in connecting with the girl next door than talking through an HD feed to glamorous models in a studio.
Richter was not so easily dissuaded. When the microphone returned to him, he pressed his point again.
"The audience is not here to see who has the biggest dick," Efron retorted, and the audience erupted with laughter.
"Wow, let's take it there," Richter replied, also clearly amused by the exchange.
With the friendly jousting over, the panelists turned to topics offering less potential for drama, including the emergence of white-label cam platforms like the relatively new WebCamWiz and alternative payment methods like bitcoin.
Efron lauded the benefits of white labels, mentioning an affiliate's ability to control his or her own traffic, but he also said affiliates typically earn less per sale with white-label products than with more traditional affiliate programs. The reasoning? Because white-label affiliates — not the white-label operator — "own" the customer, the white-label program operator must keep a bigger portion of the revenue because the program assumes a bigger proportion of the risk.
Wilson pointed out that Video Secrets offers both types of programs but pays its affiliates the same amount whether they opt for a traditional or white-label relationship. Video Secrets views white labels as simply an additional marketing tool, Wilson said.
Kreul suggested a possible downside to white labels, arguing that for many affiliates, advertising a strong brand like Visit-X can help them close sales they might not be able to close under their own banner. Visit-X has undertaken a marketing program that includes widespread exposure at major sporting events, publicity cooperation with a popular German rock band and an annual Sexy Soccer event, giving Visit-X a high profile in the mainstream. Most adult website operators don't have that kind of visibility for their own brands, Kreul noted.
As for bitcoin, none of the representatives seemed ready to commit to the open-source digital currency that has generated a lot of buzz — positive and negative — within the past year.
Kreul mentioned seeing evidence of potential in bitcoin, but he also said his company wasn't ready to move in that direction. Visit-X is monitoring the cyber-currency as a possible future option, however.
Finally, the panelists agreed that now is not the time for companies to consider launching their own cam networks. The consensus: Capitol required to compete with established market leaders represents too high a barrier to entry for most potential competitors. Instead, panelists suggested, those who want to make money from live cams are far better off working with veterans that already have significant networks in place.