Live-Cam Site Seeks Gay Models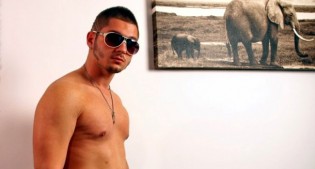 GENEVA – As part of its "grand-opening" celebration, a gay live-webcam operation is offering studio partners a chance to earn cash by recruiting new models.
HunkPrivates.com, launched by the Xmodels brand of Xcams, will pay a July bonus to the five studios that recruit the most new models during June. The studio that recruits the most models will earn 3,000 euros; second place will receive 2,500 euros, third place will receive 2,000 euros, fourth place will receive 1,500 euros and fifth place will receive 1,000 euros.
The challenge will continue in August and September with specific model recruitment quotas and revenue targets.
HunkPrivates launched in late May, offering men an opportunity to interact with other men next door or around the world.
Xcams' live-cam sites are part of the Xcams Partners affiliate program, pays a revenue share of from 25 to 56 percent.
For more information about the Xmodels platform or to participate in the HunkPrivates challenge, email the company.
Comments are closed.