Lovehoney Parties in Paris, Signs Italian Distro Deal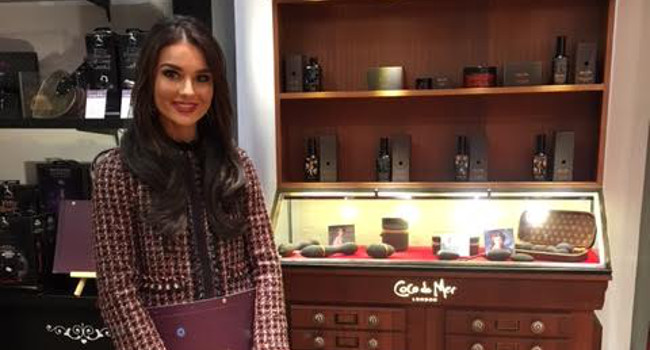 BATH, England – Lovehoney had a busy January. Not only was a representative invited to attend a swanky press party in Paris, but the company also signed an Italian distribution agreement for one of its hottest lines.
The distribution deal will see Msx, one of Italy's largest distributors, representing tokidoki X Lovehoney series II, a "kawaii"-inspired range featuring some of tokidoki's most well-known characters.
"At the moment we are experiencing huge degrees of interest from the 18- to 25-year-old customer in Italy," Msx Product Manager Fabio Pilastrini said. "The tokidoki X Lovehoney range is colourful, fun and fits this demographic perfectly. The designs are going to wow everyone.
"We have complete trust in Lovehoney's products too, which has made working with this range all the more enjoyable," he added.
Jade Bawa, a member of Lovehoney's trade sales team, said she expects the line to do very well in Italy for a number of reasons, but one struck her as particularly apropos.
"The artist of the designs comes from Rome," she said.
"We are delighted that Msx has added the new tokidoki x Lovehoney collection to their offering, and we can't wait to see Msx bring this exciting unique range to customers throughout Italy," she added.
Bawa also is excited about Lovehoney's new relationship with French boutique chain Passage du Désir. The chain will be the exclusive brick-and-mortar stockists of Coco de Mer toys in France.
On Jan. 26, Bawa rubbed shoulders with Paris's fashion elite and journalists from Vanity Fair, Vogue and Fashion TV, among others during what she described as a "glamorous" press party. In addition to announcing the agreement with Passage du Désir, Bawa unveiled custom-designed point-of-sale collateral and a theatrical armoire to showcase the Coco de Mer products.
The chain of luxe erotic stores will stock six luxury toys and essential products named after famous women and seductresses in British history.
"It was a fantastic few days in Paris, and the staff could not have been more enthusiastic and passionate about the products," Bawa said. "The luxurious toys are the perfect fit for the demographic of customer, and we couldn't be more excited about the collaboration. The press party was the perfect way to round off the trip."
For more information about tokidoki X Lovehoney and Coco de Mer products, visit Lovehoney.co.uk or email Bawa at jade.bawa@lovehoney.co.uk.
Comments are closed.