Middle Eastern Men Living Dangerously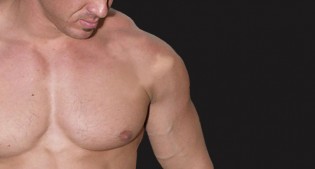 WESAT BAYDOHA, Qatar – Real Arab gay men risking their freedom and their lives to provide other gay men worldwide with hot, explicit action on webcam—that's the promise from the developers of a new website devoted to satisfying gay adult content consumers' lust for dicks and danger.
XArabCam.com is billed as the first webcam destination featuring gay men engaging in explicit action in countries across the Middle East. Many of the countries outlaw the possession and production and porn. In most, secular and religious laws deliver stiff penalties for homosexuality.
The site's owners said hundreds of men of all ages perform on its webcams, from countries including Algeria, the Arab Emirates, Azerbaijan, Egypt, Iraq, Jordan, Kuwait, Lebanon, Libya, Morocco, Palestine, Qatar, Saudi Arabia, Syria, Tunisia and Turkey. These are men who like to live dangerously…but then, for some performers and spectators, the specter of peril only heightens the experience.
An affiliate program pays 40 percent of membership sales.
Comments are closed.