Mobile Network Prepares for European Tour de Force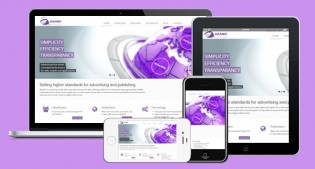 PRAGUE, Czech Republic – Online companies working the adult entertainment sector are gearing up for the annual Fall European Summit conference to take place Sept. 22-25 at the ParkHotel Praha. The summit's second annual Mobile Day, dedicated to providing insight and forging business relationships in the expanding mobile entertainment sector, already is shaping up to be one of the most popular portions of the show.
Although only launched in January, global advertising network ADAMOads will play a significant role in the conference. The company is a platinum sponsor and will host seminars, presentations and social gatherings throughout the four-day event.
"The European Summit is always a terrific event because it does such a great job of bringing the right kinds of companies together with clear objectives in mind," said founder and Chief Executive Officer Judy Shalom. "Our online traffic platform works very much the same way by assisting advertisers and media buyers in finding the right matching publishers to best monetize every click with the highest level of efficiency."
On the first day of the conference, ADAMO will host the Mix and Mingle cocktail hour. The following day, the company will maintain a lounge in the Podyji Salon, where attendees may meet with ADAMO representatives in a relaxed atmosphere.
On Wednesday, Shalom will represent her company's products during an exhibition in Meeting Room One. Beginning at 9:30 that evening, ADAMO will host a party in the ParkHotel Praha's main bar.
Shalom said her company's habit of creating opportunities and helping clients make connections is one of the reasons ADAMO was nominated for a 2014 YNOT Award in the Best Emerging Traffic Company category.
"We are extremely honored that we are nominated for the category Best Emerging Traffic Company by YNOT," she said. "This nomination means a lot to us, and we are happy to know that people are paying attention to us, are loving the job we are doing and that we were nominated after seeing how much the ADAMO team is striving to be the best at what we do.
"I look forward to all of the gatherings during the show and am proud that we are doing our part as a platinum sponsor to make it the best event of the year for everyone attending," Shalom added.
Meetings with ADAMO staff during The European Summit may be arranged by emailing sales@adamoads.com.
Comments are closed.