New Mobile Traffic Solution Can Raise Conversions by 35%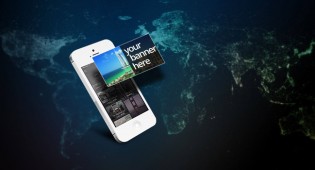 ZURICH – Mobile traffic network BrokerBabe has devised a product it calls script-in-script banner ads and, according to a spokesperson, the system can help publishers earn 35 percent more revenue.
"Earn 35 percent more from your payouts by cashing in on banner traffic the BrokerBabe way," said Director of Marketing and Sales Stefan Muehlbauer. "Just use our script-in-script banner and send us your banner traffic for the carriers we rock. You can sell the rest on a CPM level to the traffic network of your choice."
Muehlbauer added that using the new mobile traffic conversion solution obviates the need for an adserver or additional software on the client's end. Affiliates simply integrate their current network script into BrokerBabe's tool script with just a few clicks.
BrokerBabe.com offers CPA, CPM and flat deals. Find out more at BrokerBabe.com.
Comments are closed.