MP Renews Calls for Robust Age Verification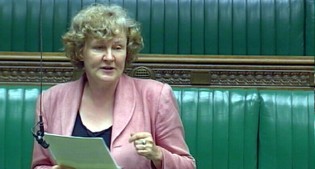 LONDON – The Shadow Minister for Culture, Media and Sport has rekindled the debate about how to block internet users younger than 18 from accessing pornography and other potentially harmful material online, as well as what kinds of penalties should befall website operators who refuse to comply with UK regulations.
On Monday, Helen Goodman, Member of Parliament from Bishop Auckland, proposed Criminal Justice Bill amendments regarding online age verification and scheduled them for discussion Monday evening.
"I am moving amendments to the Criminal Justice Bill which require pornographic sites have a system in place to check people are over 18," she told the assembly. "I am hoping the government will accept the amendments when they are debated on Monday night."
Goodman is a vocal supporter of the Well Versed Campaign, a new internet safety project led by Google to advise and instruct children ages 13-18, parents and teachers about avoiding age-inappropriate materials and individuals online. One of the campaign's goals is to make internet safety education a compulsory component of school curriculum.
"The internet is great, but children must be safe," Goodman said during a visit to one school participating in the Well Versed Campaign. "With young people spending more and more time online, it is really important that we do everything to keep them safe.
"Many young people will know far more than their parents and teachers about the online world, so it's vital that we listen to their views and experiences," she continued. "We are pleased that industry is now taking the initiative to work with children."
Comments are closed.