'My Shop' Gives Cam Models a New Way to Earn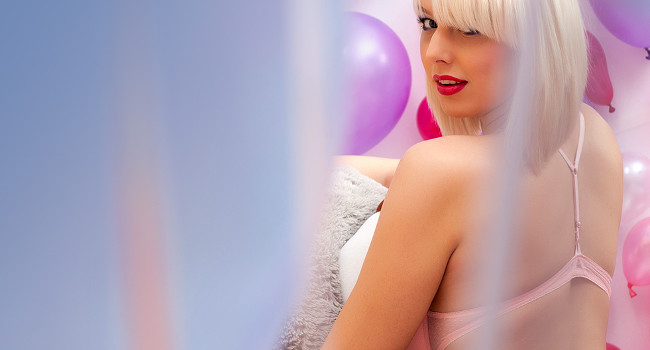 Award-winning live-cam company CAM4 has launched a new marketplace feature: My Shop. The online store lets performers sell their homemade videos for tokens, directly from their profile.
Performers may supplement their broadcast earnings by selling original content to the worldwide CAM4 audience without the hassle of third-party websites or unsafe payment systems. My Shop is a fully integrated sales solution designed for ease of use.
Performers may upload videos from their desktop or from a mobile device. Shoot a quick video wherever you are and upload it for sale in minutes. My Shop provides a seamless end-to-end sales process, all from the CAM4 "my account" section. Videos can be uploaded in all common file formats up to 1GB and performers have full control over pricing.
My Shop already has thousands of videos ready for purchase. Viewers may watch their videos at any time from the new "My Library" area of their profile. Fans can buy videos to support performers and watch when their favorite performers are not broadcasting. Collectors can fill their libraries with new videos every day. Critics will keep an eye on the "Top Videos of the Week" lists to see what is worth their "like."
Performers have access to deep insights about their personal shops. Savvy performers may keep an eye on their sales, likes and views to discover what makes their videos successful.
Nikki Night, head of performer training and development for CAM4, is proud of the company's new achievement.
"My Shop is something we have wanted to develop for some time," she said. "We are dedicated to arming our performers with all the tools necessary to help them engage with their audience and increase their monthly income.
"Hot on the heels of the launch of our interactive Live Touch tipping feature, My Shop is one of many new innovations we are bringing to CAM4 this year to help performers build a sustainable and rewarding income from camming," she continued. "Now performers have the ability to make money even when they are offline. CAM4 has already paid out more than $100 million to performers, so there's never been a better time to make CAM4 your broadcast home."
My Shop empowers performers to build a deeper connection with their audience while boosting their income, even when they are offline. Viewers will be able to enjoy content from their favorite performers 24 hours a day, seven days a week.
Performers interested in selling their content on CAM4 may sign up here.
Comments are closed.