Penthouse Launches EU Retail Website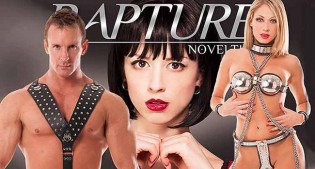 KREFELD, Germany – European fans of the iconic Penthouse brand now have a retail outlet in their own backyards, so to speak. New York City-based Penthouse owner General Media Communications Inc. has licensed the trademarked American brand to German adult products distributor a2z Services.
As part of the licensing agreement, a2z has launched an online store designed especially for European shoppers. PenthouseStore.eu offers Penthouse-branded merchandise including FSK 16 DVDs, adult toys and novelties, T-shirts, hats, bags, calendars and golf accessories. In addition to Penthouse products, the site also offers a selection of complementary items from third-party vendors.
"a2z Services enjoys working with well-known, powerful brands, and we are excited to add Penthouse to our list of partners," said Helen Clyne, who founded the company in 2004. "To help distinguish us from other retail websites, PenthouseStore.eu features curated collections of items for use during special intimate events such as sex in the shower and role-playing, which can be found in the (S)experience category.
"Penthouse has forty-five years of experience in erotica and we've put this knowledge to work for the customer with these custom collections," she added.
The European Penthouse e-tail shop carries the same tagline as its U.S. counterpart: "Unlock the Lifestyle." Already in place are features like the ability to zoom images, product videos and customer reviews. Over the next few months, a2z plans to introduce additional features including a loyalty program and an internal social network. Plans also include translation of the site into Dutch, Portuguese, French and Italian.
"The Penthouse licensing program has seen tremendous growth in Europe over the past few years, and we felt it was the perfect time to offer our European fans a local, one-stop shop to buy branded merchandise," said Amanda Byrd, global director of licensing for Penthouse.
Comments are closed.