Rocks-Off to Debut New Male, Female Toys at EroFame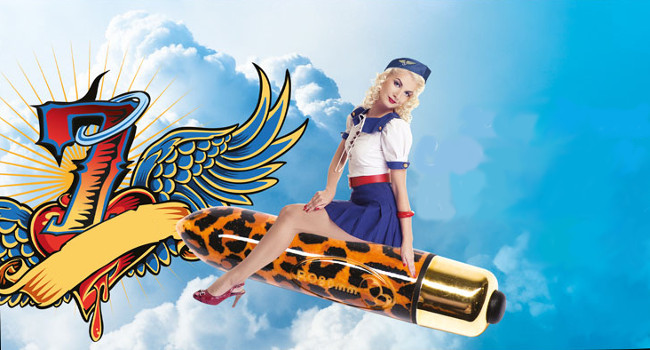 LONDON – Pleasure products manufacturer Rocks-Off will debut four new products Oct. 7-9 at the eroFame trade show in Hanover, Germany.
The company has added two products to its male collection. Managing Director Sue Walsh called Rise a "sleek, seductive and sophisticated" male masturbator. The product is USB-rechargeable and waterproof and offer 10 pulsations.
"Rise is the first of the next generation of a high-end lifestyle range of male products that will be launched to market very soon, so we are super excited about this," Walsh said.
The seven-speed Wild Boy is the latest kid on the "Boys" line's block.
According to Walsh, "Lovers of the O, Naughty, Rude, Bad, Big and Butt range will love this product, as it comes — if you will excuse the term — with a real cheeky but ultimately stimulating twist."
Ignition, also USB-chargeable, joins the lineup as a toy for both women and men.
"It's a 10-speed bullet designed to be used on its own, but also to be used with the existing RO 80 bulleted products, therefore turning all of your 'favorites' instantly into rechargeable toys," Walsh said. "Ignition is powerful, streamlined, but also beautifully elegant to give orgasmic stimulation to every intimate trigger point."
The company is especially proud of a new product for the ladies. Ruby Glow was designed by the erotic author Tabitha Rayne. Walsh called the dual-motored product "really different."
"It's designed to be used while you are seated — for instance, while reading a steamy book, skyping or emailing a lover, perhaps watching an erotic movie at home or maybe when you're in a chat room to add your pleasure experience," she said. "The product is designed so it can be used through clothing, so that's a bit of a bonus which could really spice things if you were enjoying Ruby Glow in a more public area."
Rayne said designed the product was a "hands-on" job.
"I had a certain lady in mind — mainly an erotica writer getting hot at her desk, wanting to 'get off' while she was typing — and that would make for a very niche product," she said. "We all need a little self-loving at times."
As a bonus, purchase of a Ruby Glow entitles consumers to a free erotic story from the British erotica authors group Brit Babes.
"Every Ruby Glow has a QR code and download link to a collection of very saucy stories from the Brit Babes, who include ETO erotic author of the year winners and nominees," Rayne said. "Kd Grace, Kay Jaybee, Lily Harlem, Lucy Felthouse, Victoria Bliss, Emmy Ellis and Lexie Bay made the project a lovely labour of lust."
Comments are closed.