Pink Tokyo Brings First Adult Expo to Japan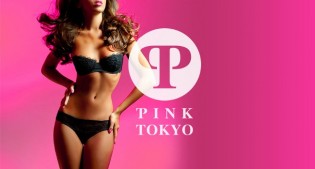 TOKYO – Pink Tokyo 2014 will heat up the city with what organizers are calling the first-ever adult trade show to take place in Japan. Scheduled to begin at noon Feb. 28 and run through March 2 at Differ Ariake, the event will offer a girls-bar entertainer competition, an erotic art exposition, trade show exhibits and live entertainment.
"Various adult-oriented events take place in other countries, including the United States, Germany, France, China and Australia, but this is the first such event in Japan," a spokesperson for Pink Tokyo Secretariat, the organization behind the show, said. "Through the tradeshow, Pink Tokyo aims to invigorate Japan by providing unprecedented inspiration and at the same time raising the status of the adult industry."
According to the spokesperson, the exhibits area will comprise booths demonstrating the products and services offered by companies involved in the adult or "sexy" industry and shops handling adult-oriented goods.
"As the only such festival for adults in Japan, the show promises to attract exhibitors and buyers from overseas," the spokesperson said. "The show will also have a corner specifically for women, as part of a proactive effort to provide information useful for women as well as men."
In addition to the women's corner, the event also will feature:
Tokyo Girls Bar Collection: In partnership with Girls Bar Walker, one of Japan's pre-eminent girls-bar media companies, this contest will crown the most attractive women working in girls bars in the Tokyo metropolitan area.
Eroticism Art: Erotic art shows are uncommon in Japan. This special exhibit will feature works by up-and-coming artists in various genres from shunga (classic Japanese pornographic paintings) to contemporary art.
Best of Gravure Queens: Show visitors will vote to elect "the gravure queen (photographic model) most likely to be successful in 2014." A signing ceremony and social session will follow the award ceremony.
AV Actress Unit Live: Artists in live performances accompanies by live music.
Enter 959 Program Public Recording: Popular actresses will participate in a live talk show to be recorded for later broadcast.
Advance tickets for the show will be available Feb. 1 on EPlus, tixee and Lawson Ticket.
Inquiries about the show, including requests to participate, may be directed to the hosts by email.
Comments are closed.