Mainstream Anti-Piracy Firm Turns Attention to Adult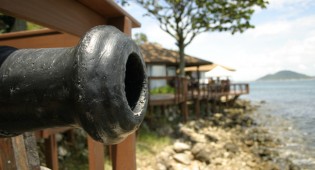 BARCELONA – A Spanish tech company specializing in mainstream brand and copyright protection has stepped into the adult arena.
Red Points, which debuted in 2012, operates from offices in Barcelona, Madrid, Bologna and London. According to founder and President Josep Coll, the firm monitors the web 24 hours a day, crawling for infringement on download sites, P2P networks, forums and social networks as well as in cyberlockers, apps and e-commerce.
"The technology we use has been completely developed by Red Points," Coll said. "We record all the data from every infringement — details, graphic documentation, infringer's identification, environmental data — and classify them so the client can validate them. We provide real-time indicators and reports in order to validate or discard infringement and set alerts. Then, our team of law experts pursue extrajudicial actions so as to mitigate the infringements validated by the client."
Coll also said his company's statistics indicate the U.S. and Brazil are the most active haven for pirates at the moment, followed by Canada, Algeria, Spain and France. Oddly, Afghanistan also is a significant haven for digital pirates.
"Piracy diminishes a brand's value and the client's trust," he noted. "Do not let that happen to you."
Comments are closed.