Platform Integration Offers Revenue Opportunities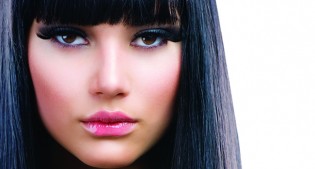 CYPRUS – Heads up, models. SkyPrivate, a Skype plugin that enables entertainers to connect with their fans one on one without revealing personal details, is available to adult performers who operate their own fan sites on a dedicated platform.
ModelCentro, a hosted content-management system developed for pay sites in the adult industry, has partnered with Ireland-based SkyPrivate to offer models an additional revenue generator. The plugin allows models to perform private shows via Skype and charge per minute using a peer-to-peer money transfer system unaffiliated with Microsoft or its ubiquitous web-based telephony product.
According to a ModelCentro spokesman, the two-way technical integration of the systems allows models to display, automatically, their ModelCentro websites on their SkyPrivate profile pages. Fans who meet models on Skype will be presented with enticement to join. At the same time, models can link their SkyPrivate profiles into their ModelCentro sites so site visitors can see their pay-per-minute offer.
"SkyPrivate is a great way for models to make more money," said ModelCentro Chief Executive Officer Stan D'Aman. "We're happy to team up with the provider of such a lucrative opportunity for our models."
SkyPrivate Chief Marketing Officer Alex said his company is determined to own the market for pay-per-minute services in the adult entertainment realm.
"A professional model needs a full toolbox to make big money," he said. "We want to integrate and be complementary with many other tools models use. Starting with integration into the ModelCentro platform is the best first step we could take.
"This partnership will give our models a central location on the internet: their own personal website, which is an additional tool to monetize their fan base."
For more information, visit ModelCentro.com.
Comments are closed.