Platform Upgrades Give Models More Options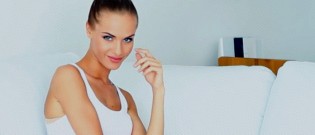 SURREY, England – A European provider of turnkey software products has added a new tipping option and free chat rooms to its live webcam platform. Accepting tips from consumers offers models a way to increase their earnings, and free chat rooms allow them to increase their visibility.
Webstream's tipping system places a "donation" button on the chat interface, allowing end-users to show gratitude for an exceptional performance by paying the model a little extra in tokens. Models receive a portion of the donations they generate. Consumers may attach a personal message, email address and name to their donations.
"We have learned from our models and studio operators that by giving their clients the ability to personalize their tips, they can better discern who to give their time to, which usually translates into more money," said Webstream co-founder Ben Clark. "Viewers also like to give tips as their way of showing the performers how special they are to them."
Clark also said adding a donation button to Webstream-powered sites is as easy as logging into the administration interface, copying the code, and pasting it in the appropriate spot. The interface also offers the option of texting models when they receive a tip.
The free rooms system allows consumers to "test-drive" a performer by chatting and flirting before paying for a private session. Again, adding the option requires only copying and pasting lines of code for each performer in the stable.
"The way we see it, the models are the ones who should be rewarded the most for their hard work," Clark said. "They are the ones with the fan bases, the followings, and we want to do everything we can to empower them to make as much money as possible."
For more information, visit the company's website.
Comments are closed.