Police Nab 'Penis Collector'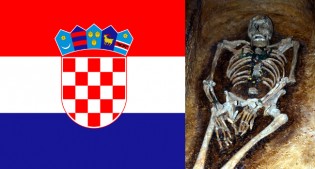 SLAVONSKI BROD, Croatia – A Croatian man faces up to two years in jail if convicted of charges stemming from a morbid collection he kept in his home.
For reasons that have not been released, police searched the apartment of the unnamed man, 52, and discovered jars filled with penises soaking in formaldehyde. Police reports list the man's employment as nurse at the city hospital. He is suspected of severing the penises from corpses in the hospital's morgue.
Local media, which dubbed the suspect the Penis Collector, differ in their reports about the man's background. Some describe him as a "family man," and others allege he is "an alcoholic who often showed up to work drunk." All sources and the police agree the suspect does not have a criminal record.
"On behalf of all employees of the hospital, I have to say that we are very unpleasantly surprised by an event that threw a shadow over this hospital," a hospital spokesperson told Qweerty. "Our apologies to families of the deceased."
Following his arrest, the Penis Collector was released from custody pending trial.
Comments are closed.