'Pre-Made Video Clips' for Models, Fans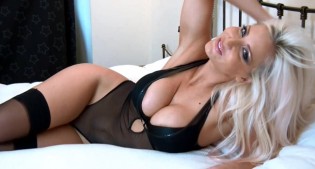 LONDON – Custom video portal Customs4U has introduced a new service it calls "Pre-Made Video Clips." The offering allows models to create videos in a variety of fetish categories and offer the pieces to fans who do not wish to order customized material. Models also may re-sell the custom videos created for their customers.
"We are always looking for ways to expand our approach to providing models and fans the opportunity to buy and sell adult content," said founder and Chief Executive Officer Tim Stokely. "With Pre-Made Video Clips, we now allow models to capitalize on pre-produced content, including the custom videos they've made for fans. This provides the models with a virtual marketplace to showcase their performances."
A short video has been added to Customs4U's YouTube page. The tutorial demonstrates how a performer can re-sell a custom video for extra profit.
"From the fans' perspective, the feature allows them to purchase and preview content created by a variety of performers, which can inspire them to request customized videos from their favorite models," Stokely said. "We're extremely pleased to present this upgrade."
Customs4U allows each model to establish her own pricing for all content and offers presented through her profile.
Comments are closed.