First Prowler Porn Awards Set for March 14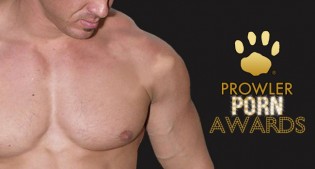 LONDON – More than 130 nominations in 14 categories compose the slate for the first Prowler Porn Awards. Winners will be announced March 14 during the ApplyToModel Recruitment Fair in London's SoHo district.
UK retailer and publisher Millivres Prowler Group launched the awards to recognize achievement in the gay adult entertainment industry. Fans are invited to vote online in order to help determine the honorees. Voting will close at midnight March 6.
Categories and nominees include:
Best British Daddy
Antonio Garcia
Dolan Wolf
Geoffrey Paine
Greg Mitchell
Lito Cruz
Paul Stag
Trojan Rock
Best British Director
Ashley Ryder
Benjamin Willis
Blacky Mendez
Bruno Knight
James and John
Jamie Carlyle
Jasper Emerald
Jonathan Blaber
Liam Cole
Michael Burling
Nick Baker
Best British Fetish Porn Star
Aaron Aurora
Anton Dixon
Ashley Ryder
Bruce Jordan
Harley Everett
Jace Tyler
Jasper Emerald
Lincoln Gates
Lito Cruz
Luke Desmond
Scott Hunter
Ashton Bradley
Best British Newcomer
Adam Dacre
Bruce Jordan
Deacon Hunter
Kayden Gray
Lyle Boyce
Nathan Gear
Riley Tess
Tyson Tyler
Reece Bentley
MacKenzie Cross
Best British Porn DVD
12 Fucks and No Funeral (UK Naked Men)
Big Dick French Adventure (UK Naked Men)
Colossal British Cocks (Blake Mason)
Cottage Boy (Eurocreme)
Dark Dreams (UK Naked Men)
Drilled (Bulldog XXX)
Full Throttle Fucking (Boys on the Prowl)
Hung Ladz: New Cummers (Eurocreme)
Job Seekers Allowance (Triga)
Onesie Direction (Euroboy)
Out of Office (Alphamale)
Overload (Treasure Island)
Screws (Triga)
Snatched (Bulldog XXX)
The 9″ of Luke Desmond (Eurocreme)
The Human Hole (Boy Napped)
The London Hung (UK Naked Men)
Trained (Bulldog XXX)
Bad Babysitters (Euroboy)
Hairy Butt Bangers (Butch Dixon)
Orgy Mania (Butch Dixon)
Outlaws (Treasure Island)
Best British Stud
Adam Herst
Ben Stratham
Billy Rubens
Connor Levi
Harley Everett
Issac Jones
Jace Tyler
JP Dubois
Kayden Gray
Lito Cruz
Luke Desmond
Marco Sessions
Matt Hughes
Paddy O'Brian
Riley Tess
Scott Hunter
Tyson Tyler
Best British Twink
Aaron Aurora
Aiden Jason
Ashton Bradley
Billy Rubens
Danny Daniels
Jace Tyler
Kieron Knight
Luke Desmond
Lyle Boyce
MacKenzie Cross
Reece Bentley
Best British Website
BlakeMason.com
BoyNapped.com
EnglishLads.com
EuroBoyXXX.com
Eurocreme.com
MenAtPlay.com
TrigaFilms.com
UKNakedMen.com
Hottest British Pornstar
Ben Stratham
Damian Boss
Darius Ferdynand
Dolan Wolf
Harley Everett
Issac Jones
Jay Roberts
JP Dubois
Justin King
Kayden Gray
Luke Desmond
Paddy O'Brian
Scott Hunter
Best British Scenes
Dean Monroe and Harley Everett in Oral (Treasure Island)
Foster Riviera and Jace Tyler in Trained (Bulldog XXX)
Harley Everett and Diesel O'Green in Big Dick Bastards (Butch Dixon)
Harley Everett and Jake Bolton in Hairy Butt Bangers (Butch Dixon)
JP Dubois, Danny Daniels, Darius Ferdynand, MacKenzie Cross and Luke Desmond in Birthday Boy (Eurocreme)
Leo Marco and Lyle Boyce in Cottage Boy (Eurocreme)
Luke Desmond and Joe Bondi in Country Boy (Eurocreme)
Paddy O'Brian, Johnny Hazzard and Issac Jones in Dark Dreams (UK Naked Men)
Orgy scene in Twelve Fucks and No Funeral (UK Naked Men)
Tyson Tyler and Johnny Kingdom in Played (Bulldog XXX)
Tyson Tyler and Riley Coxx in Snatched (Bulldog XXX)
Best On-screen Couples
Billy Rubens and Luke Desmond
Darius Ferdynand and Antonio Garcia
Dean Monroe and Harley Everett
Jace Tyler and Jack Bolton
Jesse Ares and Max Duran
JP Dubois and Sam Barclay
Kayden Gray and Zac West
Paddy O'Brian and Topher Dimagio
Reece Bentley and Aiden Jason
Reece Bentley and Adam Watson
Issac Jones, Paul Stag and Scott Hunter will host the Prowler Porn Awards festivities at ManBar beginning at 10 p.m. March 14. The celebration is open to the public, but only those 18 and older will be admitted.
For more information, click here.
Comments are closed.