Fabian Thylmann Reaches Settlement in Tax Evasion Case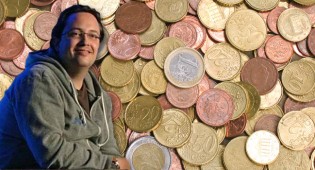 COLOGNE, Germany — A criminal tax evasion case against Fabian Thylmann, the former managing director of Manwin, has been settled by the Cologne Public Prosecutor's Office for a sum of five million euros according to Juve.de, a German news outlet.
German prosecutors had originally ordered Thylmann to pay back more than 26 million euros in corporate taxes owed between 2008 and 2012 because services provided by a number of his companies originated in Germany. The evidence in the preliminary investigation, underway since 2012, was insufficient.
With the settlement agreement in the Aachen District Court, Thylmann will avoid prison time, according to Juve.de.
Thylmann was arrested in Belgium and police raided the Hamburg offices of Manwin in December 2012. He was extradited to Germany and eventually paid 10 million euros to return to his home in Belgium before a possible trial. In October 2013, Thylmann sold his stake in Manwin, which is now known as Mindgeek, and issued a statement saying he was no longer associated with the company.
Mindgeek owns several adult brands, including Brazzers, Digital Playground, Reality Kings, YouPorn and PornHub. The company also manages Playboy's web and broadcast properties. Its various entities and divisions are registered in Luxembourg, Germany, Canada, Cyprus, the United States and Ireland.
Thylman is still responsible in a separate procedure for possibly deducted income tax of nearly €650,000. That case will go before a regional court in Aachen, Germany on 19 December 2016.
Comments are closed.