Software Enables 'Hot Spots' in VR Photos, Videos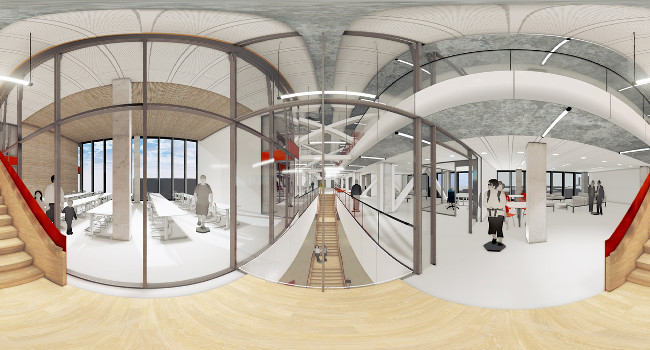 EINDHOVEN, Netherlands – Virtual reality content creators soon will be able to add an extra layer of engagement to their photos and videos thanks to a web-based app.
Currently in public beta, VRapp's VRmaster, turns 360-degree images into interactive VR tours in just five minutes, according to the company. Hotspots the company calls "points of interest" allow content creators to embed clickable links within the images. Users may click the links for more information, to navigate the image or video, or to encounter hidden material, for example.
"You can use POIs to navigate, listen to a voice-over or get more info," a spokesperson for the company said. "VRmaster has released this amazing feature to all their users on VRapp.co. If you don't have an account, you can register for free."
The spokesperson suggested POI-augmented images might be used for marketing and employee training, but the possibilities are almost endless. Onboard analytics allow creators to track what kinds of images and POIs work best.
"VRapp.co offers interactive VR, published everywhere instantly," the spokesperson said. "Additionally VRmaster delivers affordable, high-quality cardboard VR goggles that are produced in the Netherlands. VRmaster can also conceive, create and produce VR content. For this, VRmaster relies upon a strong network of creatives, commercial agencies, photographers and video-makers."
The program is compatible with mobile devices, desktops and laptops. VRmaster works with the Android platform and Google Chrome on smartphones, as well a Chrome on Windows desktops and Safari on Macs.
Comments are closed.