Stripchat.com Models Open Up About Their Pre-Cam Girl Days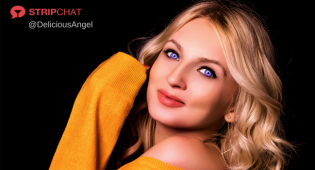 LOS ANGELES, CA –  Stripchat.com stars are opening up to fans about their former jobs before they became popular cam models.
Cam star Xlaceystarzx was "an office manager for a software company… I ended up getting laid off; the company went under when the economy was bad. Next thing you know, I am a cam model on Stripchat.com and I love every freakin' bit of it!"
"I actually was a nanny for small children," said Jessica Sage. "After I graduated high school I studied to be a teacher's assistant and I graduated from that in 2012. I then went back to school in 2016 to become a vet assistant. My job has been – and still is – a homemaker. I feel blessed that I can still be at home with my kids and stream on Stripchat at night when they're asleep."
SophiaPearlXXX "used to be a steward. I got tired of living in hotels and not sleeping in my own bed. Now with Stripchat.com I get the chance to have my home close to me and after a long time spent on the road, you cannot even imagine how good it feels. Also, I'm a very communicative person and I love all the interaction this job allows you to have on a daily basis."
"Before camming I used to be a security agent, if you can imagine that!" said AshlineKatte. "It just wasn't my style. I like to be feminine, not to be dressed in men's clothes all the time. Also, I love talking to people, to get to know them, help them and learn about their cultures."
SpicyLena1 "used to work in a store where we sold kid toys. I discovered that those are not really the toys I needed, so I went to work at an adult store. Here, I discovered that I wanted to use the toys!"
"I was a student until the summer of last year – I went for a double major as I studied foreign languages and law," said DeliciousAngel. "Camming was actually my first job! My university schedule didn't allow me to get a "normal" job, and Stripchat's schedule flexibility was a great advantage. I never had another job before I started doing this and I don't regret a second of it."
For WarlockPrincess, "I got completely stressed out with my customer service job, so I quit on a whim.  I had a major struggle trying to find a solid job after that… that's when the idea of being a cam model actually spawned.  They seemed to always be so happy and genuinely love what they do, so I gave it a try for myself. I am so glad that I did – I love every minute of it and the overall experience has been beyond fantastic."
Social Media Links:
Facebook – Facebook.com/stripchatofficial
Instagram – Instagram.com/stripchat.official
Twitter – Twitter.com/stripchat
ABOUT STRIPCHAT:
Stripchat is an adult live cam site that creates an interactive striptease experience between amateur models and their online paramours in a discreet, secure setting that captures an intimate feel with the same X-rated interests.
The token-based membership site is free to join, easy to navigate and its homepage boasts hundreds of private 'rooms' with models on call from all over the world, offering private shows – including the exclusive Cam2Cam performance – as well as video/photo content and messaging/chat service.
Stripchat offers added member benefits such as adjustable security/profile settings, advanced search functionality, saving favorites, model friend requests and Upgraded User status for the ultimate in membership rewards.
Comments are closed.