Stripchat's Cam Models Give Useful Tips on Earning Better Tips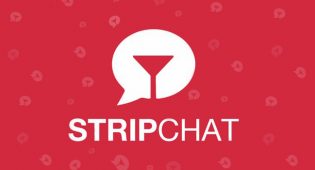 Stripchat recently polled some of its online members and cam models about the fine art of tipping and how to score more rewarding token payouts for long-term success.
One member, a big fan of the striptease-themed site and its models, said that "aside from the obvious, I appreciate when a model is consistent and dependable when it comes to her schedule… just showing up when you say you're going to is half the excitement right there."
A Stripchat model also noted that "it's important to actually like your job. It seems easy, and in many ways it is… but you'll do better with tips if you are actually interested in people, or are a people pleaser. It's much easier to make an emotional connection and create better relationships overall."
For another Stripchat member, who visits several of the site's performers on the weekends, "I like special attention to appearance – hair, makeup, nails, cute outfits – and especially like it when I meet someone who is social and chatty, and a really good listener. I think a lot of people just like it when people take the time to listen to them."
"It's not just about the sexual performance for many people," said another Stripchat model from California. "I have gotten couples as well, people who enjoy talking, some people have trouble making friends, some people don't like to leave the house.
"If you can build an intimate, inviting, nonjudgmental environment for your clients, you will succeed in this business. If you make small talk and get to stripping, you still probably succeed, but your tips won't be as large. I learned that long ago and it's served me well."
Comments are closed.