Special Payout Deal for Live-Cam Models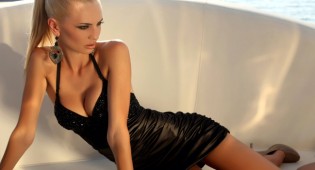 GENEVA – Effective June 1, new live-cam models in North America and Germany can keep 60-percent of the revenues they generate as part of an introductory offer from a Swiss platform.
"We wanted to come up with something that was exciting for new models," said Douglas Richter, managing director for the XModels platform. "So, we introduced this fantastic promotional welcome payout scale for new North American models, ombining access to our state-of-the-art platform and giving them a chance to make some really good money while they get to know our system. We hope that by offering the industry's highest payout, more and more models will see we mean business."
The introductory payout rates operate on a sliding scale, giving models an opportunity to build up a fan base that will reward them with continuing income. Top models can maintain the 60-percent payout by meeting monthly revenue goals.
The scale looks like this:
Month 1: flat 60 percent
Month 2: 50-60 percent
Month 3: 45-60 percent
Month 4: 40-60 percent
To work as an XModels live-cam performer, applicants must be 18 or older and have a stable high-speed internet connection, a webcam and a computer with an adequate processor.
For more information, visit Xmodels.com.
Comments are closed.