Tanya Tate Proves Porn Stars Can Become Lifestyle Brands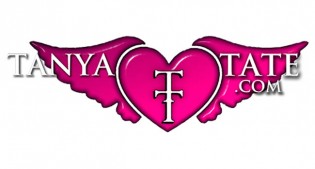 It should go without saying that the porn business is not what it used to be.  Gone are the days of easy money, and lots of it.  While many site owners have diversified into less easily-ripped content and webcams, probably one of the biggest growth markets for adult webmasters has been in online dating.  Though there isn't much need for talent on these sites, or is there?
Cougar.xxx, an adult site for Cougars and MILF aficionados, recently announced that it would be expanding its services from porn to dating in conjunction with UK pornstar and blonde bombshell Tanya Tate.  With Tate providing instant branding for a premium lifestyle destination, and WhiteLabelDating.com providing the technology and profile base needed to operate the dating website, Cougar.xxx looks to take advantage of Tate's high popularity and positioning.
Due to piracy and saturation issues, pornstars are making less money these days by appearing in adult film productions.  Some are branching out, lending their names and likenesses to products like vibrators or Fleshlights, or making personal appearances and conducting seminars.  It's a whole new ball game compared to the past, and it requires relentless promotion, finding ways to make a more lasting, and hopefully lucrative connection with fans.
For those talents just starting out in the business, the key to longevity and revenue is going to be promotion, and using every tool at their disposal to build their brand.  Dating might be an interesting new angle for porn stars who connect with fans via all the popular social networking platforms, appear on cam sites and make personal appearances. In this new age it is the pornstar always on the lookout for new ways to interact with her public who will break ahead of the pack and on to lucrative branding opportunities, whether it's sex toys, dating sites or mainstream ventures. An engaged fan base can mean everything.
Comments are closed.