Terpon, SkyPrivate Create VR Webcam Model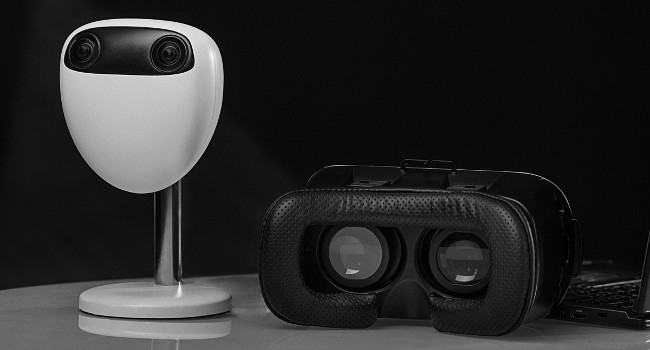 Virtual-reality webcam manufacturer Terpon has formed a partnership with Skype-based chat platform SkyPrivate to enhance the pay-per-minute chat service the latter provides to independent performers.
"Alex [Bluck Negru] and the SkyPrivate team have demonstrated a strong interest in the full potential of this new media since the beginning of our journey in the adult industry," said Terpon Chief Executive Officer Jean-Claude Artonne. "It's always refreshing to find people who can foresee the way the business landscape will shift and to work with them on positioning their products to monetize those changes together.
"There is plenty of room for established adult webcam platforms and new innovators like SkyPrivate to create a larger pie so that everyone gets a fuller slice of the revenue that VR will generate as it continue to gain momentum," Artonne added.
SkyPrivate PRO, a software-as-a-service offering, allows models to start their own webcam business in a matter of hours, according to SkyPrivate CEO Negru. Launched in 2014, the parent company's original service attracted more than 17,000 models. With integration of Terpon's VR technology, models can provide fans a fully immersive, intimate VR experience with teledildonic control via the Skype video-chat interface.
"When you are the new kid on the block, you have a responsibility to be agile and open to opportunities as they present themselves," said Negru. "Innovation is in our nature, and when Terpon arrived in adult with state-of-the-art VR technology for cameras, it immediately became clear to me that we share a passion for improving the user experience in ways that will bring models and their fans closer together.
"I'm excited to be working with Terpon and believe their business strategy of growing by creating partnerships with other adult companies is the best way to build their brand alongside our own," he continued. "We believe that our customers, the models that sell Skype calls, need more than our billing technology to maximize their full earning potential. The best hardware enables each performer to offer an extraordinary experience via private calls, and in 2017 the package of services we provide camgirls will be greatly enhanced by Terpon VR webcams."
For more information, visit Terpon.com and PRO.SkyPrivate.com.
Comments are closed.