UK Performer's 'Sex Road Trip' Creates Furor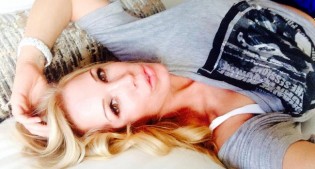 LONDON – Television X MILF performer Rebecca More will hit the road in October to have sex with men and women across England, and some Brits in power are not amused.
The recorded-for-TV sex tour, which will see More traveling to Manchester, Birmingham, Leeds, Southampton and Camden (London) throughout the month, has inspired righteous sniffs from authorities like Camden Councilor Sian Berry.
"It sounds horrible," Berry told the Daily Star newspaper. "It does not sound like the sort of thing we would want in Camden."
Really? According to the Daily Star, more than 2,000 applicants have signed up to have sex with the busty More. Two hundred of the requests came from women and couples.
Applications may still be filed online.
For her part, More is unfazed by the political posturing and appears eager to hit the road.
"I love working for Television X," she said. "It's the home of Brit porn and is dedicated to top-notch filth for all tastes."
Comments are closed.