Updated iFuk VR Stroker Offers New Porn Content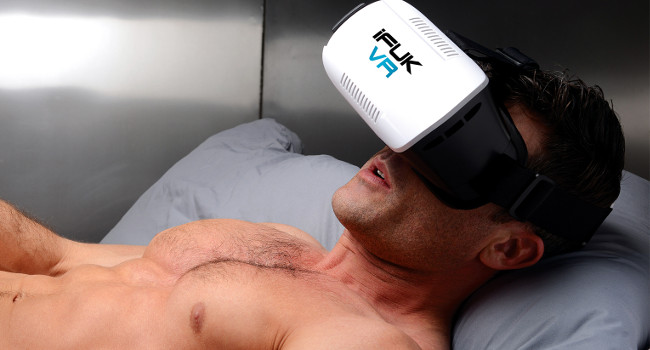 Lovebotz never has been one to leave well-enough alone, but sometimes endless tinkering works. The company released a new-and-improved version of its iFuk VR Stroker, and response so far has been good.
Among the upgrades is a more comfortable headset. What makes the remodeling job stand out, though, is the updated app, which features new, free content starring performers including multiple AVN Award winner Lisa Ann, Blondie Fesser, Indica Cannabliss, Brooklyn Foxx, Aso Nozomi and Victoria Chase. Each scene is linked to the stroker's internal mechanism, giving users the sensation they are right in the middle of the POV action.
iFuk VR's auto-stroker is equipped with soft, realistic material and sensors that react in real-time to what's playing on-screen, giving users a lifelike erotic experience. Users can enjoy almost any sex position or erotic act imaginable and propel the masturbation experience to a new, high-tech level. The user-friendly headset features a flip-down tray designed to hold almost any smartphone, leaving the hands free for more "other activities."
"iFuk was already Lovebotz's best-selling VR masturbation system, but users wanted something even more realistic. This new update more than delivers," said Rebecca Weinberg, general manager for Lovebotz parent company XR Brands. "The iFuk VR Stroker creates an especially unique user experience that transports fans into a space where some of the world's sexiest women are available at their command, all with an app that literally programs the fantasy. Lovebotz has embraced this tech in a way that is incredibly exciting and has made it extremely user-friendly."
The iFuk VR Stroker features simple push button controls that allow users to quickly and easily switch up the view, position and action on screen, while the stroker's internal sensors ensure users feel every move. The new system is compatible with Android OS 4.3 and above and iOS 8.0 and above and charges easily via USB. The stroker comes with a cap for easy travel and storage. The headset fits phones up to six inches long and stretches to fit most heads.
For more information, visit XRbrands.com or email info@xrbrands.com.
Comments are closed.