New Website Offers Lessons in Do-it-yourself Content Creation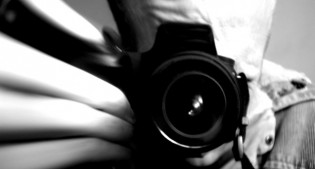 AMSTERDAM – A newly launched website offers amateur content producers lessons in creating professional-quality adult entertainment.
Learn.AbbyWinters.com provides about 55 hours of training videos, along with workbooks, tests and assignments designed to teach the skills necessary to produce erotic content that meets Abby Winters' exacting standards. The educational archive incorporates much of the material used to train the studio's in-house photographers and videographers. Many of the lessons are presented by the studio's chief executive officer.
"It's a risk to open-source our methods, as we discuss in detail the 'secret herbs and spices' to make an [Abby Winters] shoot, but any astute producer could look at our shoots and work that out anyway," said CEO Garion Hall. "By helping experienced content producers to learn our paradigm, we make it easy for them to earn money while improving our content quality."
Training shooters is primarily Hall's responsibility. Formerly, he put new shooters through a rigorous, one-on-one, six-week course. Now, the teaching and learning is more of a work-at-one's-own-pace undertaking, allowing Hall to travel six months a year and review shooters' work remotely.
Though an easier way to train staff and contractors was part of the goal for the online educational offering, Hall said he had bigger objectives in mind. He also plans to launch a marketplace using AbbyWinters.com's pay-per-scene technology, allowing producers inspired by the company's paradigm to sell shoots the company doesn't purchase directly to members. The site and the shooter will share in the revenue generated.
"This will provide opportunities for customers to be more engaged, raise revenues, have a larger and more varied content-base, more frequent updates and increase models' earnings, as they can also self-publish on the new platform," Hall noted.
The DIY content course is not for everyone, though, he added.
"It takes around 60 hours to complete the essentials course, which rules out the tire-kickers," Hall said.
Already the program is receiving encouraging reviews.
"I have some photography experience and offered to shoot my girlfriend for [AbbyWinters.com]," said Pax, a contract shooter in training. "They introduced me to the training stuff, and now I am working through [the program]. It's engaging and interesting; I'm two-thirds complete.
"I see the 60 hours as an investment and a wonderful opportunity to learn from world-class professionals," Pax continued. "I plan to become a full-time shooter for the site."
Misha, another shooter in training said, "I find the relaxed delivery really easy to listen to. I watch each video twice, so I really absorb it."
The program is available in its entirety at Learn.AbbyWinters.com.
Comments are closed.