Use Wi-Fi to Convert Mobile Traffic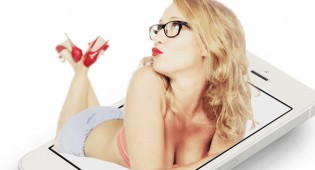 ZURICH – Mobile data traffic generated by smartphones, feature phones and tablets will approach 197,000 petabytes (197 million terabytes) — or the equivalent of more than 10 billion Blu-ray movies — by 2019, according to Juniper Research. Only 41 percent of the data will be carried over cellular networks. The majority will be offloaded onto Wi-Fi networks.
BrokerBabe wants to be ahead of the wave.
"Monetizing mobile traffic over Wi-Fi isn't the easiest task, but we've got our affiliates' backs covered," said Stefan Muehlbauer, director of marketing and sales for the mobile traffic monetization frm. "We've prepared special offers for several of the markets we've been working on already, as well as tapped into new markets such as China, which offers surprisingly high eCPMs for Android and iOS."
According to Muehlbauer, Chinese Android traffic is worth 1.5 euros per thousand; iOS traffic pays 8 euros per thousand.
BrokerBabe converts mobile traffic using any operating system over Wi-Fi in Spain, Germany, the U.S., Canada and Australia. Two new markets seem especially promising, Muehlbauer said: China and the UK.
The company is adding more territories almost daily, he said.
For more information, visit BrokerBabe.com
Comments are closed.