Workplace Survey: 2/3 of UK Employees Watch Porn on the Job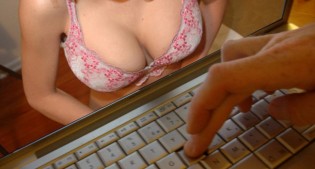 LONDON – According to new research, 67 percent of UK employers have caught someone viewing pornographic material in the workplace within the past 12 months. The figure has more than doubled since 2008, when only 31 percent of employers lodged the same complaint, according to employment law firm Peninsula Business Services.
"The office is not the place to be viewing porn, yet technology advances mean more employees are viewing porn whilst in work," Alan Price, employment law director for the firm, said. "Employers are having to discipline staff, but a lot of businesses do not have policies and procedures in place to either deal with or deter this issue."
Price called viewing pornography "an unacceptable activity in the workplace" and indicated the practice can have repercussions for both employees and employers.
"Not only can [viewing porn] be deemed offensive for co-workers, [but] it can also damage the employer-employee relationship," he noted. "This could lead to employers having to dismiss the employee. A wrongful dismissal case may then involve the business at employment tribunal … so the situation needs to be handled carefully."
Porn-watching on the clock tends to be more prevalent among employees who work odd hours or who perform their duties without supervision. One of the unfortunate results of an environment like that, Price noted, is the spontaneous development of a Big Brother-like atmosphere wherein employees inform on each other, often leading to suspicion and hostility among co-workers.
"My advice to workers would be not to do [watch porn at work] under any circumstances," Price concluded. "Even accessing it on your own device can create complications, especially if your co-workers can easily view your browsing habits. Do not connect your [personal] devices to the company WiFi, as companies can still check browsing history.
As for bosses, Price advised, "repeat offenders should be disciplined. Policies and procedures need to be amended to stipulate your stance on the issue."
Comments are closed.