4 Top Tips: Using Data to Improve Marketing Campaigns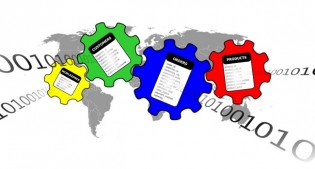 By Matthew Pitt
LONDON – When it comes to maximising the results of any adult business, it's important to utilise all of the data at your disposal in order to ensure the best possible return on investment. Here are our top tips for improving your campaigns with data.
1. Understand your demographic.
All people are different, and understanding your customer is key to the success of your adult brand. The more you know about your customer, the better you can tailor your advertising message to reach those most likely to respond and convert.
Gender is a good place to start. Look at how many men versus women you have in your customer base and which gender is driven by which traffic sources. You can then customise your ads accordingly. And pay close attention to the quality of your traffic. Make sure you analyse data on your traffic sources to ensure you reach the people who count rather than simply count the number of people you reach.
2. Focus on locations.
Looking at location-specific data will allow you to tailor your ads so they target geographic "hot spots," as there is absolutely no point in paying for advertising in areas where you have very few customers. Use Google Analytics and internal data to find out where your site's visitors are coming from.
If for example, Los Angeles and San Francisco make up an above-average proportion of your visitors, then increasing ad spend in those locations and/or tailoring the content of the ad to make it location-relevant could help boost your conversion rate. In the example above, you might try "Find local hook-ups in Los Angeles."
3. Analyse on-site consumer behaviour.
Analysing the behaviour of your visitors will give you insight into the best way to engage and convert them. Maximising exposure of message around the most relevant times of user engagement is one such example. If you find a peak in visits on Thursday nights as people are actively seeking out their weekend hook-ups, then use this data to your advantage by planning CRM campaigns promising "latest hot members in your area" to be delivered at this time, too.
4. Test your techniques.
When you have a grasp on your key demographics, don't assume your campaigns will be an instant hit. Keep testing and optimising to find the most effective method. Try A/B testing copy on your landing page or images within a banner to determine what works best. The smallest change can make a big difference.
Repeat the cycle regularly, as what works now may not work next week. People get bored of seeing the same ads, so you need to keep them fresh for best returns on investment.
By taking advantage of these four pieces of advice, you can make positive steps towards using valuable data to improve the effectiveness — and hence, revenues — of your adult business.

Matthew Pitt is operations director at WhiteLabelDating.com, where he is responsible for international strategy, leading the company's expansion into Australia and the U.S. He will attend Eurowebtainment, 21-24 May at the Hotel Melia de Mar in Majorca.
Pitt has more than 15 years digital experience, having worked extensively in the dating industry.
Launched in 2003, award-winning WhiteLabelDating provides the software, membership database, customer care, infrastructure and out-of-the-box dating solution for more than 14,000 dating sites worldwide. Webmasters, affiliates and publishers provide the brand, design and marketing, and WhiteLabelDating takes care of the rest.
Comments are closed.