Hunting Wild College Girls
EUROPE – The concept of college girls getting drunk, stripping and having sex in public is the basis for one of the hottest, most controversial niches in porn. The key to success in the space is to grab content that is both authentic and legal, so the producer won't suffer lawsuits and bad press after the fact.

RealGirlsGoneBad.com representative Dan said the owner-operators of the website have taken this all into account. The result is a site chock-full of legal, willing women, none of whom are professional adult performers, "doing it all" on high-definition film.
RGGB's material is shot in party locations around the world. YNOT stalled Dan's jet-setting long enough to ask him a few questions.
YNOT: What makes Real Girls Gone Bad different?
Dan: Our site is one of only a few sites with pure reality content. It's been live for around 18 months now. We currently have more than 100 HD videos and 146 high-res[olution] image galleries on display, and we update with new content twice a week, guaranteed.
What is the story behind the site?
About two years ago a group of guys — me being one of them — were in a bar in Spain on vacation. The bar was holding a wet T-shirt contest. The contests were wild, and most of the girls ended up naked. In some cases, they went further, such as 69 positions with each other.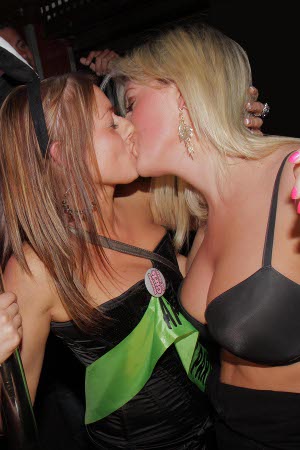 Most of the audience members were filming on their phones, which got us into thinking that we should perhaps make a website and film the content ourselves.
Where do you shoot?
We have several crews now that do deals with bar owners to allow them to film. All the content is 100-percent exclusive to us and can't be seen anywhere else.
We use top-end HD video cameras and full DSLR [digital single-lens reflex] cameras to ensure the very best quality.
How do you find amateurs who apparently are so willing to act up on camera?
We don't have to. The contests are happening anyway. The bars organize wet T-shirt contests or bar crawls where anything can happen. We just turn up and film it.
How do you stay clear of the outcry that has dogged other "reality bad girl" sites?
Before we started the site, we thoroughly checked the legal situation with media and internet lawyers, and we continue to make sure all the girls who take part in the contests sign the appropriate paperwork beforehand. They are also pictured with the signed paperwork and also have to provide proof of age before they can take part.
In addition, there are signs prominently displayed at every venue we shoot in clearly explaining the legality of us filming.
We have been operating for two years now and have not run into any issues, as we go about things in the correct legal manner.
What is the biggest selling feature for your site?
We don't really go for features — just great content.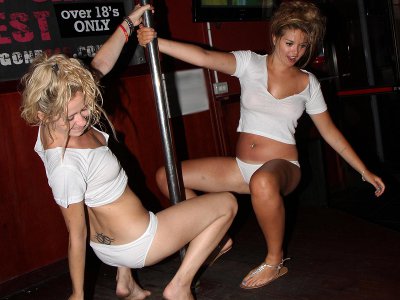 We have a really high subscriber conversion rate. Our retention and re-bill ratio is probably one of the highest in the industry, which we are very proud about.
What is the wildest shoot you've done so far?
Most of them are wild! Visit our site and see for yourself.
On several occasions, the girls have been so horny they have given blowjobs to guys in the clubs and quite often go further than that backstage. We capture it all on camera.
What are your future plans?
We are expanding the location crew all the time. We'll have three teams in three different resorts this year, so watch this space!
Real Girls Gone Bad offers an affiliate program that pays a 60-percent recurring revenue share.
Comments are closed.