New International Research Group to Address Sex, Commerce, Media and Tech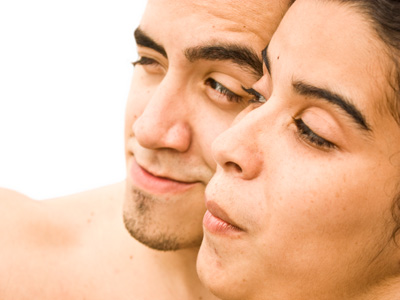 YNOT EUROPE – A new research network aimed at addressing convergences between sex, commerce, media and technology in contemporary society bowed in early July. Funded by the Arts & Humanities Research Council (AHRC) UK, the body intends to "draw together international experts in order to respond to the new visibility or 'onscenity' of sex."
As part of its mission, the group — composed primarily of academics and scientists — intends to respond to public concerns about a range of issues including the accessibility of pornography, the mainstreaming and normalization of sexually explicit representation, the commercialization of sex, the role of the internet in circulating 'extreme' images and the use of communication technologies for sexual purposes.
A series of workshops, seminars and symposia is planned for Europe, the U.S., Hong Kong and Australia.
According to the organization's website, "We live in a changing landscape surrounded by media, where our use of technologies is changing the way we live and offering new opportunities and new risks. Sex is presented as central to our experiences of identity and relationships, and it is increasingly a part of the lifestyle and leisure practices of a consumer culture where many forms of commercial sex have experienced unprecedented and global growth. Media and communication technologies are widely used as information resources about sex, to access pornography and other sex-entertainment materials, and increasingly to fashion homemade sexual representations and experience new types of sexual encounter in virtual environments.
"The aim of the network is to investigate the ways in which sex is increasingly intertwined… in our lives."
During its first full session, members of the network heard from four researchers who opined the consensus that sexuality cannot be separated from commerce — and in fact, attempting to classify as healthy only sexuality that is non-commercial may harm both children and adults. Another common issue that emerged involved the definition of "sexualization." According to David Buckingham, a professor of education at London University's Institute of Education, "sexualization" is nothing more than a convenient label that is employed to position children as perpetual victims.
Professor Catharine Lumby, Director of the Journalism and Media Research Centre at the University of New South Wales, opined that the current panic regarding internet pornography may be ascribed primarily to the Christian right, politicians, some feminists and high-profile conservative social commentators, all of whom own an investment in controlling conversations and "stop[ping] information getting out." Lumby argued that merely classifying an image as "erotic" stops discussion of the image as anything else. That, in itself, may be an abuse of childhood innocence.
Despite a unilateral disapproval of the vituperative nature of contemporary discourse about sex and sexuality, the researchers agreed there are legitimate concerns about pedophilia. However, "in 'saving us' from the internet, real harm [is] being done to adults and children" by overzealous moralizing.
Comments are closed.