Ugandan Men: 'Condoms are Too Small'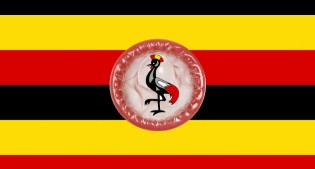 KAMPALA, Uganda – If the Ugandan government is serious about fighting HIV/AIDS and other sexually transmitted infections, the condoms it supplies to Ugandan men must be larger. That's the message Ugandan legislators are hearing from around the country, according to the international news outlet France 24.
Men in parts of the country "have bigger sexual organs and therefore should be considered for bigger condoms," Tom Aza, a member of the Ugandan parliament said during a recent tour of the areas most affected by AIDs.
"When it comes to action, when they're having sexual activity, of course with the pressure, [a condom] bursts," Aza told NTV Uganda.
Aza wasn't the only MP to mention the nation's condoms are inadequate for the task at hand.
"Some youth are complaining that the condoms they are being given, some of them are too short, their organs can't fit in them," MP Merard Bitekyerezo told NTV.
Condom usage helped reduce Uganda's HIV infection rate from a high of 18 percent in 1992 to 6.4 percent in 2005. But the rate crept up to 7.2 percent in 2012, and authorities are trying to find out why—hence the Ugandan parliament's focus on researching condom issues.
Uganda is not the only country to find condoms an ill fit for its population. Eight years ago, the Indian Council of Medical Research reported condoms distributed in that nationa were too big. According to the council, 60 percent of men in Mumbai have penises at least one inch shorter than standard international condom sizes. Thirty percent of Indian penises are two inches shorter than the standard condom size, the research council said.
Comments are closed.