Amy Szabo Named Media Manager at CM Productions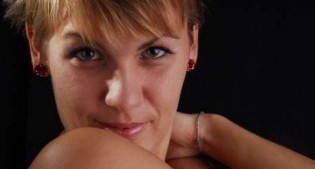 BARCELONA – Noémi "Amy" Szabo has moved from managing mobile traffic to managing the development and marketing of new products in the mobile space.
CM Productions tapped the seven-year adult industry veteran as its new Media Manager. The company is the corporate parent of BaDoink.com and the affiliate program BaDoinkCash. A spokesperson said the company is set to broaden its scope with new partnerships and products that will launch before the end of the year. Szabo will play a role in the expansion.
"BaDoink's market share has increased dramatically over the past three years," said CM Productions Chief Executive Officer Todd Glider. "We're keen to continue growing as a company. I've known Amy for a number of years now and have noted her successful tenures at LiveJasmin and ExoClick. She's a highly respected industry veteran. We expect great things to come as a result of this new hire, and we're glad to have her on the CM Productions team."
As Media Manager, Szabo will focus on the mobile segment. Her responsibilities also will include traffic acquisition.
"I've always seen CM Productions as a stable, innovative company with a smart and energetic team," she said. "I kept running into Todd Glider at the trade shows over the past years, and I also had the chance to work a bit with Terron Schoonerman, their chief marketing officer. I was impressed by their professionalism and amiability, so when the opportunity [to join the company] came, it felt absolutely right and I just seized it.
"Apart from being absolutely excited about my new job and already feeling more than welcome in a cheerful and motivated team, I keep being blown away by their openness and creativity every day," Szabo continued. "It is great timing, too. I'm involved in the launch of new brands and initiatives — helping shape them into high-quality products that meet the evolving needs of online consumers around the world."
Szabo welcomes contact at her new email address.
Comments are closed.