Uniting the Industry Through Competition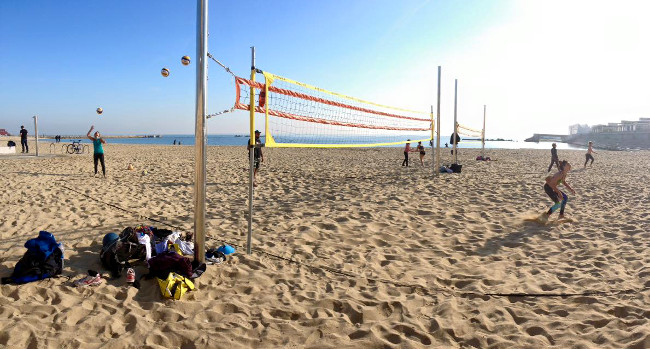 BARCELONA – A beach volleyball tournament set to take place May 27 represents an effort "to unite companies [in one of the adult industry's fastest-growing hubs] for some fun and networking," according to spokesman for the instigating firm.
Thierry Arrondo, managing director for tourney organizer Vendo, said a dozen teams will participate in the event, including Vendo, ExoClick, Badoink, WellHello, Manica Media, WebClicks, Traffic Stars, Billy, Dreamstarcash and PlayaMedia. Additional players and teams at all levels of experience are welcome to join the event, Arrondo said.
"Over the past 10 years, Barcelona has really come to the forefront" of the adult industry, Arrondo said. "Today it's the leading city in Europe for our industry. Those of us based in Barcelona are proud to take our place alongside the industry's other power centers such as Southern California, Montreal, San Francisco and Miami. This tournament is a great way for all of us to come together, network and have some fun on the beach."
The competition will be brutal, if ExoClick Chief Operations Officer Adrien Fonzé has anything to say about it.
"Our offices overlook the beach where the tournament will take place," he said. "Our team has clear instructions to win the tournament due home field advantage."
After a snicker, he added, "In all seriousness, it's a great initiative from Vendo to get the local companies of our industry to meet in such a fun way."
Erwin De Boer, captain of team Manica Media, opined, "I think it's a nice effort to have some fun with industry colleagues. Besides that, getting some outdoor activity would be nice a change for some people."
ExoClick will give tournament gear to all participants, and the winning team will take home a trophy provided by Badoink.
The event will take place from 4-9 p.m. at la Playa Nueva Icaria. For more information, visit the event's page on Facebook.
Comments are closed.